If you were arrested in Galveston, TX and charged with possession of marijuana, you can expect a misdemeanor charge at a minimum for small amounts which, if convicted, can lead to a drivers license suspension for six months plus a sentence of up to 180 days county jail.
Misdemeanor & Felony Defense
Even if you can avoid jail or receive minimal sentence on conviction, not being able to drive due to a drivers license suspension will make life difficult in Galveston. Couple that with having a criminal record on your background, and hiring a Galveston criminal defense lawyer with experience beating marijuana cases becomes a viable option that you'll need to exercise.
Tad Nelson is Board Certified criminal law attorney with experience helping people charged with many different types of offenses. If you're looking for legal advice or need to talk with an attorney about a criminal charge you're dealing with, call Tad today at 409-765-5614.
Texas Penalties for Marijuana Convictions
| QUANTITY | CLASSIFICATION | SENTENCING | FINE |
| --- | --- | --- | --- |
| UNDER 2 OUNCES | CLASS B MISDEMEANOR | NONE | UP TO $500 |
| 2 to 4 OUNCES | CLASS A MISDEMEANOR | UP TO 1YR COUNTY JAIL | UP TO $4000 |
| 4 OZS TO 5 LBS | STATE JAIL FELONY | 180D - 2YR STATE JAIL | UP TO $10K |
| 5 LBS TO 50 LBS | 3RD DEGREE FELONY | 2-10YR TDCJ | UP TO $10K |
| 50 LBS TO 1 TON | 2ND DEGREE FELONY | 2-20YR TDCJ | UP TO $10K |
| OVER 1 TON | 1ST DEGREE FELONY | 5-99YR TDCJ | UP TO $10K |
A Look At Marijuana Cases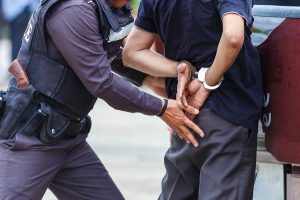 Depending on the details of your case, and any criminal history you may have, a prison sentence for a defendant found guilty of marijuana possession can range from a few days in jail to a 99-year penitentiary sentence. Again, this is contingent on the amount of the substance the defendant is accused of possessing.
In cases where the defendant is a first or second-time offender caught with less than 2 ounces of marijuana, we may be able to get around jail time with a small fine and an agreement for community service.
In some circumstances, we may be able to prevent the record of the crime from appearing as an entry during any criminal background checks related to enrolling in school or gaining employment.
If you're not guilty and are willing to fight the charge to a jury trial, you can take solace in knowing that our law firm has as an outstanding record of winning in court for our clients.
Need help with a marijuana case?
Call Galveston Defense Lawyer Tad Nelson today!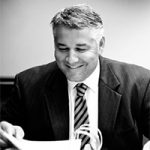 There are several options available to you if you were accused of marijuana possession in Texas. Galveston drug crimes defense lawyer Tad Nelson can help with your defense regardless of the seriousness of the charges against you.
With over 27 years of experience defending people accused of drug-related offenses, and a Board Certification in criminal law from the Texas Board of Legal Specialization under his belt, few are better equipped to defend your rights in the court of law than attorney Tad Nelson.
To contact Tad Nelson, send us a message using the contact page or call our legal team today at 409-765-5614.
Free Consultations. Free Case Reviews
Galveston, TX Marijuana Possession Lawyer