Galveston Criminal Defense Lawyers
Serving the people of Galveston County since 1991.





Don't Let Criminal Charges in Galveston Get You Down!
Contact Our Legal Team for Help Today!
When a person is charged with criminal offense, it's a serious matter that can change their life forever.
If you or a loved one were accused of a misdemeanor or felony offense in Galveston, TX, our law firm is here to help you. Whether you need help bailing getting someone out of jail or legal representation for the originating criminal charge, let our law firm take a look at the case. The ramifications of having a criminal offense on your background, regardless of if you served time in jail or not, can negatively impact you for a lifetime.
With the right legal representation, worst case scenarios can be avoided.
Give Us An Opportunity to Help
Galveston criminal defense attorneys Tad Nelson, Amber Spurlock, and the legal team at the Law Offices of Tad Nelson & Associates, will help you through this challenging situation in your life. With our extensive experience fighting criminal charges in Galveston County, we have earned numerous positive reviews from our clients and always have a high probability of success when providing legal representation to our clients.
Both attorneys Tad Nelson and Amber Spurlock hold credentials as ACS/CHAL Lawyer-Scientists.
Between the two, they've tried thousands of criminal cases (and federal cases), defended hundreds of people accused of crimes in Houston and Galveston, and extensive experience handling delicate tasks associated with defending people accused of capital offenses.
Have trouble with the law? Contact us today.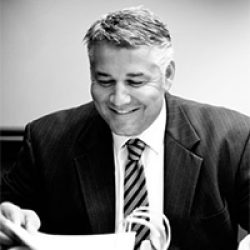 Attorney
Tad Nelson
Mr. Nelson has practiced law in Galveston County since earning his license to practice law back in 1991. As an experienced criminal defense lawyer, he has remained engaged to the community by running for local office and providing criminal defense counsel for people facing criminal charges in Galveston, League City, and throughout Galveston County.
Attorney Tad Nelson is Board Certified® in Criminal Law by the Texas Board of Legal Specialization, and an ACS/CHAL Lawyer-Scientist. If you would like to speak with one of the best criminal defense lawyers in Galveston, contact our law office and schedule your free consultation with Mr. Nelson today.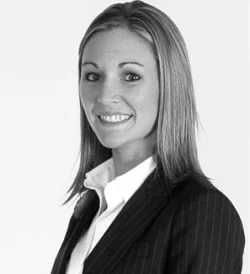 Attorney
Amber Spurlock
Ms. Spurlock is also a Galveston native and knows how it important it is to keep up the good fight for your freedom. She's a veteran of the Armed Forces of the United States and formerly litigated federal cases for the government of the United States. Whether you're seeking legal representation for criminal charges in Galveston County, or at the federal level, Amber's here to help you.
Amber is committed to providing top-quality criminal law counsel to you. She, like Tad, is an ACS/CHAL Lawyer-Scientist which gives her an edge when defending people charged with crimes in which the case hinges on chemical evidence. If you need to talk with a lawyer about a sensitive matter, call Amber.


Board Certified®
By the Texas Board of Legal Specialization
Attorney Tad Nelson is Board Certified® in criminal law per the Texas Board of Legal Specialization. He held his Board Certification in Criminal Law since five years after he received his license to practice law in the state of Texas.
A Board Certification in criminal law is not a matter to be taken lightly. According to disciplinary standards applied to attorneys who practice law in the state of Texas, an attorney may not refer to themselves as being an expert, a specialist, "the best", "use phrases which make implications of being the top or best attorney", or any other outright self-glorifying phrases unless they hold the prestige and distinction of Board Certification in their particular field of law.
Although Tad Nelson won't use some of the self glorifying phrases that were previously mentioned, he does understand it if people consider him one of the best. In fact, if you check his AVVO lawyer rating, the people have spoken loud and clear by rating him a perfect 10 for all matters involving criminal defense litigation in which an experienced lawyer is needed.
Practice Areas
With the right legal representation, worst case scenarios can be avoided.
Drug Offenses
Need legal representation? Contact us.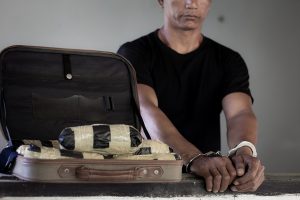 The Law Offices of Tad Nelson and Associates will vigorously fight any allegations of drug possession levied against our clients.
We defend individuals accused of possessing drug paraphernalia, small or large amounts of marijuana, allegations of cocaine possession, accusations of drug trafficking, meth lab operation, heroin possession, as well as any other drug-related offense that you, or someone you care about, were charged with by law enforcement officers in Galveston County, Texas.
Sex Offenses
Our office provides legal defense for sex crime offenses.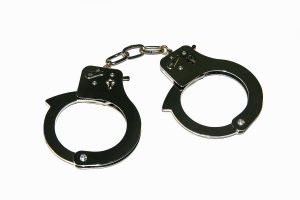 Being accused of a sex crime in Galveston, TX can destroy your reputation, ruin your career, destroy your moral standing in the community, and may influence the infestation of distrust within your own family. Legal representation by a well-practiced, trusted, highly experienced attorney with scientific a credentials that normally come in handy during such cases, is exactly what you'll need, and may make all the difference in the world.
Even if you think you might be accused of sexual assault or another sex crime, but haven't been formally accused, or might be facing any other crime that may be deemed sexual in nature, talk to Tad or Amber immediately.
The push for urgency when accused of a sex crime is mainly due to the fact that during cases involving sex crimes the presumption of innocence for the defendant, as prescribed by constitutional law, is often thrown out the window by the police, by the district attorney, by the community, and by the media (think high profile cases). If you've been accused of a sex crime, whether it be sexual assault or possession of child pornography, the Law Offices of Tad Nelson & Associates are here for you.
Domestic Violence Charges
These cases tend to be unfair to the accused, but we can help.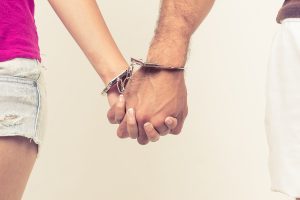 As a family law attorney who has dealt with many families undergoing domestic difficulty, I can tell you that it doesn't take much to send tempers flying off the handle. By the same token, I can tell you that these environments are the breeding grounds of false allegations of the worst type which demonstrate the lack of any moral regard for decency, consequence, or the truth.
When the state of Texas gets involved in your household the results are sure to be dire.
There are no exceptions to this rule.
Galveston criminal lawyer Tad Nelson will know the best steps to take to effectively defending you against allegations of family assault domestic violence, child endangerment, and any exaggerated, false, or malicious statements that may put you in a situation to face criminal charges. If you found yourself in one of these nasty predicaments, Tad Nelson and Amber Spurlock are on standby to talk with you and schedule an appointment.
Criminal Charges Involving Violence
Self defense or not, let us know what happened.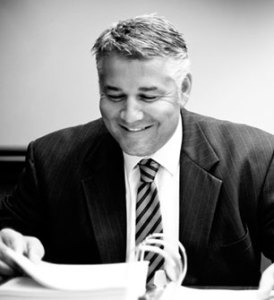 We've all had moments where tempers may have gotten out of hand and a regrettable action was taken. This has happened to a lot of us, and a lot of jurors can understand a lot of different circumstances that could justify an outrageous temper that may have led to a violent act being committed by the defendant. In some cases, you'll see a person walk right out of court with a not guilty verdict after killing someone, or after seriously assaulting someone, if they are even criminally charged, which is highly predicated on the circumstances.
In other circumstances, we'll talk with defendants in our office who are guilty as charged and admit as much, but are taking the smart step to secure legal representation to limit the potential criminal penalties the court may impose. Criminal charges get reduced everyday for those certain individuals who are represented by a savvy attorney.
The system is not fair when it comes to legal representation. A defendant with an attorney may serve little or no jail time at all, when compared to a defendant charged with the same offense who is represented by public defendant. Even if you are guilty it behooves you to seek legal representation from Board Certified® criminal defense attorneys the caliber of which are on the legal team of the Law Offices of Tad Nelson and Associates.
If you've been accused of a violent crime involving assault, aggravated assault, murder, any act resulting in a homicide, violations of any protective orders issued by the courts, capital cases involving murder of a police officer or death to a child, DWI offenses resulting in intoxicated manslaughter, or you are accused of a criminal offense involving a firearm or other deadly weapon, contact Tad Nelson as soon as possible so we can look at the case and make the best decision on how to move forward.
Galveston DUI & DWI Cases
We specialize in DWI & DUI defense. Contact us for help.
The Law Offices of Tad Nelson and Associates is a specialty DWI defense law firm with law offices all over southeast Texas. When we say specialty DWI defense lawyer, we're referring to the whole basis for the scientific credentials held by both attorneys Tad Nelson and Amber Spurlock; their tireless efforts to be better DWI lawyers for their clients & the people of Galveston.

Our DWI lawyers understand the differences between female and male biochemistry as it relates to alcohol in the blood stream. Our DWI lawyers normally work with, understand, and are experts with, all the gadgets, tools, techniques, and procedures, involved with the collection of evidence, and the storage procedures thereof, and evidence pertinent to a successful DWI prosecution.

We have a saying around here, "if the evidence is imperfect, flawed, and contestable, our client walks".

We will defend you if you've been accused of a felony DWI, misdemeanor DWI, first offense DWI, second offense DWI, third offense DWI, DWI resulting in manslaughter, intoxication homicide, DWI with a child passenger in the vehicle, public intoxication, or accused of simply having an open alcoholic container in the vehicle. Give us a call at 409-765-5614 so we can get to know each other and figure out the best way to fight the charge.
Shoplifting, Robbery, Theft, Burglary
These cases are some of the hardest to prove. Consult with us about it.
Galveston criminal defense lawyer Tad Nelson has a wealth of experience defending people who have been accused of shoplifting, theft, robbery, burglary, white-collar criminal offenses, bank fraud, identity theft, and any other theft crime which may be viewed as a criminal offense involving a lack of moral character.
If you're accused of a criminal offense related to stealing in any way, and it becomes a part of your criminal record, this can eliminate the possibility for many career opportunities, destroy the potential for future relationships, and can be seen to justify a lack of trust within your own community.
Theft crimes are the worst type of criminal offenses to be accused of. You should spare no effort in fighting these types of criminal cases to the fullest extent possible. Attorney Tad Nelson, attorney Amber Spurlock, and all the resources of the Law Offices of Tad Nelson and Associates will be at our disposal during our efforts to clear your good name. If you want to talk more about the situation don't hesitate to contact us.
We're here for you.
Criminal Record Sealing And Expunction
In most cases, we can get arrest and some conviction records sealed or erased.
We all make mistakes and sometimes we wish that we could erase those mistakes. While erasing the mistakes you made in your life may not be possible, there is a strong chance that the criminal record of that mistake can be removed from your personal criminal background history records.
A licensed attorney since 1991, Galveston lawyer Tad Nelson knows all the loopholes, and all the requirements that makes a person eligible to have criminal records removed from their background. For more information about expunction, certificates of nondisclosure, expungement, and other information related to ceiling your criminal records, click here to send us a message using the contact form.
Federal Crimes & Federal Indictments
We provide extensive legal representation for people with cases on the federal docket.
For a person facing a criminal trial in a federal prosecution atmosphere, or in federal court, the prosecutors are some of the best in their field, the sentencing guidelines are some of the stiffest in the nation when compared to the sentencing guidelines of their counterparts; the states, and they are some of the most expensive type of criminal allegations to fight.
One must consider the fact that a federal prosecutor has the wealth and backing of the United States government at their disposal to use in any way that they see fit with relation to securing a a conviction on the defendant.
You must have a professional of high aptitude in your resilient attorney in these types of situations to have a fighting chance.
If you know a federal indictment is on your horizon it behooves you to seek out and develop a strong relationship with the Law Offices of Tad Nelson and Associates, or an equally qualified law firm that can floor a competent defense backed by the resources that it will require to best the federal government in a court of law.