Criminal Defense Lawyer
Licensed To Practice Law Since 1991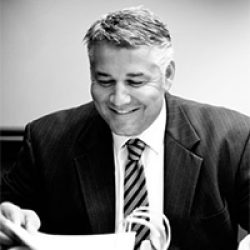 Attorney
Tad Nelson
Attorney Tad Nelson is a Galveston, TX based criminal defense lawyer who has served the people of Galveston, Texas as a stern legal practitioner for over 30 years. Tad Nelson is highly respected, well-known, and highly decorated as an attorney due to his constant efforts to expand his educational horizons to best serve the needs of his clients, and his performance as a criminal law attorney.
Mr. Nelson is best known as an ACS/CHAL Forensic Lawyer-Scientist who normally challenges the scientific validity of DWI allegations made by law enforcement.
He also represents people accused of serious felony offenses like murder, aggravated robbery, burglary, aggravated sexual assault, and other misdemeanor & felony criminal offenses. Galveston lawyer Tad Nelson is also a federal criminal defense attorney.
Board-Certified® In Criminal Law
There are more than 80,000 licensed attorneys practicing law in the state of Texas at any given time and that number is expected to grow.
Although the environment for Texans who are looking to retain legal representation may seem crowded, one should not feel as if they're searching for a needle in a haystack when seeking out the best legal representation they can find for their case.
Few Attorneys Are Board Certified®
A small percentage of the 80,000+ attorneys practicing law in the state of Texas have been certified by the Texas Board of Legal Specialization as experts in their field of practice.
What this means to the average person who may be looking through lawyer listings, seeking advice about lawyers from friends, and doing everything they can to find a lawyer that best suits their needs, is a way to distinguish the best and brightest lawyers from the rest of the lawyers in the legal marketplace.
What Board Certification Means To You
Less than 10% of all attorneys who practice law in the state of Texas are Board Certified® in their specific field of practice.
For the consumer, the best way to pan for the golden lawyers is to make sure that the lawyer you're considering for your legal representation is Board Certified®. Galveston criminal defense lawyer Tad Nelson is Board Certified® in criminal law as a specialist.
To accomplish board certification is to achieve a distinction that requires a lot of work, study, years of experience, and recommendations from judges, lawyers, and other legal professionals that the Texas Board of Legal Specialization deems necessary.
When you're represented by Board Certified® criminal defense lawyer, whether it be attorney Tad Nelson or another criminal defense lawyer in Galveston, you know you're being represented by one of the best qualified lawyers you can find.
National College Of DUI Defense
Attorney Tad Nelson is also an active member of the National College of DUI Defense. The National College of DUI Defense or, the NCDD, is an organization dedicated to improving the criminal defense bar as it relates to DUI and DWI cases.
Although the National College of DUI Defense offers ongoing litigation training and defense strategies that are focused on DUI in DWI cases, a specialty area of criminal defense law which focuses on chemical evidence and drivers rights, the experiences gained from our NCDD membership and participation oftentimes can come in handy when we are representing people accused of criminal offenses in which trace evidence & chemical evidence are often litigation items.
Attorney Tad Nelson's Legal Career
A lifelong resident of the Houston-Galveston area, Tad Nelson began to pursue his goal of becoming a lawyer shortly after graduating from Ball High School in 1983, and enrolling into the University of Texas. After graduating from the University of Texas he went on to enroll in the Thomas M. Cooley Law School, where he graduated and received his Doctorate of Jurisprudence in 1991.
He has been a stern law practitioner ever since.
One of his first professional positions as an attorney was as a state prosecutor an assistant Dist. Atty. under the supervision of Michael J. Guarino. As an assistant Dist. Atty. from the years of 1992 to the year of 1995, many have said that Tad Nelson fulfilled his role as the assistant DA with distinction.
As a prosecutor Tad always felt it important to do right, and that's what he did.
As a criminal defense attorney, tad strives to win for his clients, and he does.
Choosing A Criminal Defense Lawyer
Sometimes it can be overwhelming to have to make a decision on how to handle a criminal case for one; and which criminal defense attorney to retain to help you for two. We at the Law Offices of Tad Nelson & Associates will cut no corners when it comes to reviewing the details of your case, interviewing witnesses involved with your case, and crafting a solid defense strategy to shield you from prosecution.
We know that making the choice of which attorney to hire can be a life-changing decision which deserves a lot of thought, due diligence, and deliberation. In fact, depending on the situation, the choice you make for legal representation can be one of the most important choices that you may have to come to grips with over the course of your lifetime.
Securing legal representation by an attorney the caliber of a Tad Nelson means that you are being represented by a lawyer with a proven record of winning and obtaining desired results on behalf of clients of the firm.
Having Galveston criminal defense lawyer Tad Nelson in your corner means having an attorney that understands the impact that the challenges of serious criminal charges has on a defendant, their families, their careers, and most importantly, their loved ones & children.
If you feel cornered by a pending court date in Galveston County, facing a federal indictment, or allegations of a crime that you haven't been formally charged with, make a quick phone call to 409-765-5614 or send us a message informing us about some of the details of your situation by using our contact page. This way, we can start early by exploring potential defense options so we can work to alleviate the situation that you're in.
About Tad Nelson, A Top Galveston Criminal Defense Attorney