Understanding the Legal Standard That Must Be Met for a Valid Arrest
In the State of Texas, there is no statute on the books that precisely defines probable cause. This is rather surprising considering the fact that probable cause is a prerequisite for virtually all legitimate arrests, not only in Galveston, Texas, but across the country as well.
Probable Cause
Case law has produced some general principles and factors that shape the definition of probable cause. Essentially, when police have "reasonably trustworthy information" sufficient to warrant a reasonable person to believe that a particular person has committed, or is committing, a criminal offense, they have probable cause to arrest a suspect.
This means police cannot arrest someone based solely on mere suspicion. It's fair to assert that probable cause is somewhere between 1 percent and 49.9 percent suspicion that a crime is being committed, or has been committed.
Considering the lack of a clear definition in the Texas Penal Code, it may help to review some examples of when and how probable cause comes into play.
So, let's say Officer X arrives at a grocery store after the owner called 911 and informed police it had been robbed. The officer walks into the store and sees broken glass. A man claiming to be the owner approaches Officer X. He holds what look like keys to the store and seems to be upset.
He tells Officer X that a man wearing a blue jacket and sunglasses held up the store at gunpoint and escaped with money in the cash registers. Moments later, a dispatch is issued that another grocery store just a few miles from this store was being robbed. Officer X departs and winds up pulling over a car for speeding.
The driver of the speeding vehicle matches the description of the and on the seat next to him is a bag filled with money. Even though Officer X did not see the robbery itself, the driver matches the description provided by the grocery store owner and has items in his vehicle that look like what was stolen. Therefore, Office X has probable cause to arrest the driver.
Now, let's take the same case described above, but let's say that the individual pulled over did not match the description provided by the grocery store owner.
In fact, the driver of the vehicle pulled over was wearing a red jacket and no sunglasses. Officer X saw no bags of money in the vehicle.
Does Officer X have probable cause to arrest the driver?
For the robbery, no way! He may, but the law is not on his side. There is insufficient probable cause to arrest the driver for the robbery (maybe they could be arrested for a traffic offense, but that's a tangential issue).
Resource: Texas Criminal Law & Robbery Offenses
Remember, in Texas, a reasonable person must believe that a particular person has committed, or is committing, a criminal offense. Based on the facts provided, it would be unreasonable to determine that this driver was involved in the robbery.
Need Help?
Contact Galveston Lawyer Tad Nelson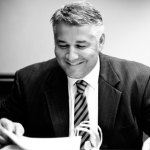 If you were charged with a crime and do not believe police had sufficient probable cause to arrest you, contact the experienced Galveston criminal defense legal team at the Law Offices of Tad Nelson & Associates.
We're here to help. Call us at 409-765-5614 to talk with a member of our legal team if you have any questions.
Attorney Tad Nelson is Board Certified in "Criminal Law" per the Texas Board of Legal Specialization; an organization sanctioned and overseen by the Supreme Court of the State of Texas.
Probable Cause: The Legal Standard For A Valid Arrest