If you've been arrested for a criminal offense involving any illegal, or controlled, substance in Galveston, its important to converse with a criminal defense attorney prior to making any decisions about how to handle your case as one bad decision can result in life-long detrimental consequence.
Affordable Criminal Defense Lawyer
Even if you can't afford to hire a Galveston criminal defense lawyer to represent you in court, you can still talk with an attorney and pay a smaller fee for legal advice.
At the Law Offices of Tad Nelson & Associates one can expect to have one of Galveston's top lawyers in their corner at an affordable price. Tad Nelson understands the importance of being accessible to low income defendants, and is proud of serving as legal representation to anyone who walks into his Galveston law office seeking help fighting criminal charges in Galveston County.
Local & Federal Legal Defense
Tad Nelson will also appear in San Jacinto County, Fort Bend County, Brazoria County, Waller County, Liberty County, Chambers County, Harris County, Galveston County, and Montgomery County on behalf of any of his clients who find themselves accused of a crime in Texas.
Tad Nelson is also one of the best attorneys in Texas when it comes fighting Federal Charges as well, meaning that if you're facing a federal indictment, he's the man to talk to.
Felony Or Misdemeanor Drug Charges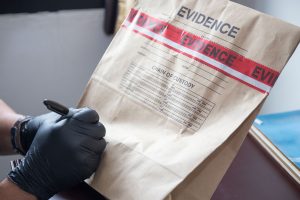 It doesn't matter if you've been busted with a small amount of marijuana, or a truckload of cocaine, you'll need a criminal justice lawyer that has skill thwarting prosecutorial tactics by state and federal attorneys along with a record of winning in court.
As a former district attorney, Tad Nelson has the skill, know how, experience, and knowledge to provide a formidable offense for anyone interested in fighting their case in a Texas criminal trial.
Even if you know you are guilty of the offenses alleged and intend to plead guilty in the court of law, we can still help you by working to have the charges reduced, getting you off with probation, or, depending on if your civil rights were violated, have the felony or misdemeanor charges thrown out of court entirely.
This is why its important to talk with a top lawyer as soon as possible about your case. Depending on what's uncovered during discovery, the state or federal government may have an illegal case against you based on illegally obtained evidence, illegal tactics, or may not have a case against you at all.
Only a highly decorated and experienced attorney will know what to look for, and how to quickly find it.
The law is a matrix of nuances and not every criminal defense lawyer in Galveston is cut out for fighting drug charges. However, attorney Tad Nelson is available to discuss your case if you find yourself facing drug charges in Galveston.